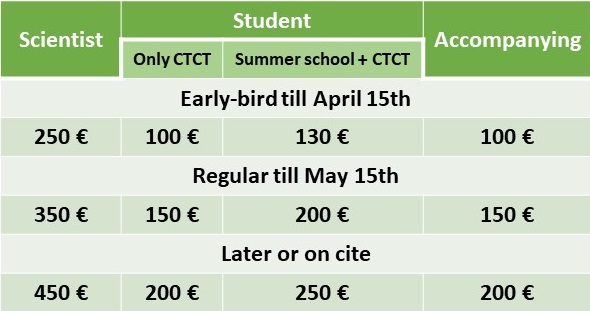 Please transfer your conference fee to the following bank account:
Account holder: Lithuanian Association of Medical Physics and Engineering
Company code: 302297667
Address: P. Baublio str. 3B, LT-08406, Vilnius, Lithuania

Name of the bank: AB SEB Bankas
Bank Address: Gedimino pr. 12, LT-01103 Vilnius, Lithuania
SWIFT (BIC Code): CBVILT 2X
International Account Number (IBAN): LT29 7044 0600 0781 3217
REF: NAME SURNAME + CTCT5.0 or Summer School



!!!!ABSTRACT SUBMISSION PROLONGED TO APRIL 15th!!!!