Mariapia Viola-Magni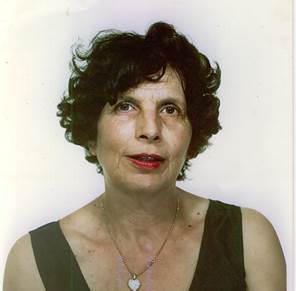 ACADEMIC QUALIFICATIONS AND AWARDS
1958 Honours Degree in Medicine and Surgery, Pisa University
1960 PhD Honours in Medicine and Surgery, Scuola Normale Superiore, Pisa
1964 Assistant Lecturer at Institute of General Pathology, Pisa University
1965 Winner of a NATO Scholarship at the Department of Pharmacology, Oxford University and Department of Biophysics at King's College, London
1967 Full Professor of General Pathology
1969-1972 Professor of General Pathology in Degree Course of Biological Sciences at the Faculty of Mathematical Physical and Natural Sciences, Pisa University
1972 Teaching Professor of General Pathology at Perugia University, Faculty of Medicine and Surgery, Director of General Pathology Institute, Perugia University,
1975 Winner of Chair in General Pathology. Rector delegate for international affairs for the University, director of School for Technician, of Doctorate in cell and Molecular Pathology, and President of University Enterprises consortium (TUCEP)
From 1976 a network in Biotechnology was created with the support of Europe and two international courses "Job creation oriented Biotechnology" and "Biotechnology Medical Application" were created
PRIZE
In 1995, she was awarded the "European University-Industry" prize for her activity in the field of formation at European level.
CURRENT POSITIONS
President of Fondazione Puccinelli onlus for research and honorary President of EBTNA
RESEARCH ACTIVITIES
Prof. Mariapia Viola Magni has published 303 papers most of which in International Journals., author of book "Metodi Quantitativi in Citochimica" and co-author of books "Argomenti di Patologia Generale" Terranova - Giordano and of "Fisiopatologia Generale" Pontieri.
Scientific fields of interest are:
· cell proliferation in vivo and in vitro;
· non premitotic DNA synthesis;
· tumour cell proliferation and oncogene expression;
· gene expression in hepatocytes during neonatal maturation and liver regeneration;
· presence of a phospholipidic fraction in hepatocyte chromatin and its metabolism.
· presence of DNA in blood and in biological fluids