Vladimir Sivakov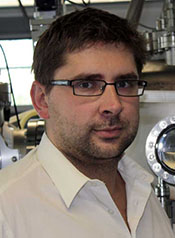 Dr. Vladimir Sivakov, since recently "Semiconductor Nanostructures" group leader and deputy head of "Functional Interfaces" department at IPHT, has significant experience in the field of nanotechnology and material characterization as well as photonic technology. He took part in more than 70 communications (10 invited and key-note talks during last 5 years) at international conferences. He is an author or co-author 1 patent, 2 chapters in books and more than 50 scientific papers (h-index:16; i10-index:20) published in referred journals and an active member of the European Materials Research Society (EMRS), Singapore Material Research (S-MRS), Material Research Society (MRS, USA), American Vacuum Society (AVS), American Ceramic Society (ACS), editorial board of Journal of Nanomaterials, Journal of Nanomedicine and Nanotechnology, and Progresses in Nanotechnology and Nanomaterials. He is a coordination of Baltic Sea Network "Nanotechnology meets (Bio)Photonics" – "NanoPhoto", German-Belarus DFG Project, German-Russian DFG and BMBF projects, German-Kazakh DFG project and participates as a project manager in several FP7 projects in nanotechnology related fields.
Alexey Popov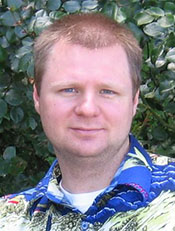 Alexey Popov graduated from M.V. Lomonosov Moscow State University (MSU), Russia, in 2003, received his PhD in 2006 from the same university and his D.Sc. (Tech.) degree from the University of Oulu, Finland, in 2008. He is currently an assistant professor in the University of Oulu. His scientific interests are in the area of nanobiophotonics, nanoparticle-light-tissue-cell interaction. He has published totally more than 80 papers and was actively involved in organizing three conferences in Finland: Advanced Laser Technologies (ALT) in 2007, Laser Applications in Life Sciences (LALS) in 2010 and Optics Days (2011). He is a past SPIE and OSA member.
Ricardas Rotomskis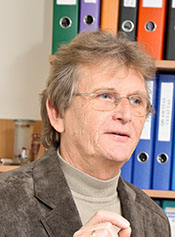 Ricardas Rotomskis Head of the Biomedical Physics Laboratory (2004) of National Cancer Institute & Professor (2000) at the Department of Quantum Electronics, Vilnius University, Lithuania. MSc in Solid state physics, Faculty of Physics, Vilnius University, Vilnius, Lithuania, PhD in Biophysics, M.V.Lomonosov State University, Moscow, (Russia), postdoctoral work in Leiden University, Leiden (the Netherlands). Member of Mirror Group of the European Technology platform "NanoMedicine" representing Lithuania, a member of the LALS International Advisory Board, an expert of Lithuanian Ministry of Education and Science, Lithuanian Science Council, Lithuanian Science, Innovation and Technology Agency, and Singapore National Medical Research Council. A member of Lithuanian Science Avard Committee since 2012.
Dr.Theodore Maiman Award at SPIE's International Biomedical Optics'93 Symposium in Los Angeles (USA) in 1993. Lithuanian Science Award in 2002.
Co-authored over 300 papers and reports (since 1990 over 100 papers in Web of Science, h-index-14), 2 monographs, 8 textbooks were published with co-authors Main scientific interests: biophysics, biomedical physics, nanophotonics, biophotonics, nanomedicine, spectroscopy, photophysics and photochemistry of biologically active molecules, lasers application in life sciences, biomedical diagnostics,biomedical applications of nanotechnologies etc.