Translation Center for "Regenerative Medicine", Wuerzburg/Germany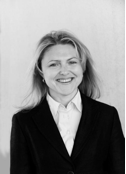 A joint undertaking of the University Hospital Würzburg and the Fraunhofer IGB & ISC
Dr. Sofia Dembski
Leiterin Fachbereich Theranostik
Kompetenzbereich Werkstoffchemie
Fraunhofer-Institut für Silicatforschung ISC
Neunerplatz 2, 97082 Würzburg
sofia.dembski(at)isc.fraunhofer.de
BIOLOGY MEETS MEDICAL DEVICES
100 experts in the fields of biochemistry, biology, chemistry, medical science and process engineering work as an interdisciplinary team in the Translation Center for Regenerative Medicine (TC:RM). Their work focuses on cell and cell tissue based developments of innovative therapies for the treatment of diseases and dysfunctions of the human body.
On behalf of its customers, the TC:RM develops new therapeutic approaches and in-vitro test methods based on human cells and tissue structures produced in bioreactors for advanced therapy medicinal products (ATMP). Furthermore, we offer the conception and realization of preclinical and clinical studies and to support customers with the approval of their medical products.
3D test systems for safety and efficacy analysis
Validation of detection methods
Evaluation of materials-cell interactions
Development of medical products according to CE
Development of customized technologies
Particle systems for diagnostics and therapy
Production according to GMP
Consulting for clinical studies
Description and scientific profile of the group
The competence team "Theranostics" at the Fraunhofer Institute for Silicate Research ISC is, in cooperation with the Translational Center Wuerzburg "Regenerative therapies in oncology and musculoskelettal diseases", actively involved in the field of wet-chemical inorganic micro- and nanoparticle technologies. The main emphasis is on multifunctional nanoparticles that open up new ways in improving individualized diagnostic and therapy. The R&D services focus on companies and public institutions from the medical, pharmaceutical and chemical field. Besides the development of application oriented particle systems ISC offers custom synthesis of inorganic and hybrid particle systems respectively upscaling of particle fabrication processes including complete monitoring and recording of syntheses.
The projects and developments of the competence team are based on the following expertise:
Particle systems for in vitro and in vivo diagnostics e.g. luminescent inorganic and hybridmagnetic nanoparticles that can be coupled with different biomolecules, especially antibodies.
Biocompatible particles that are accessible to various (also simultaneous) detection methods (photoluminescence, CT, NMR) and thus enable a non-destructive imaging of biologic processes.
Particle systems for therapy. The particle matrix protects the active substances from outside impacts and enables the controlled drug release. Due to tailor-made structure and surface properties, the particles can be targeted to the respective location which enables an optimal dosage and reduces side effects.
Micro- and nanoparticles increasingly represent the basis of products used in daily life. Consequently, particle characterization plays an important role which requires special methods for analyzing the structure and chemical composition of these materials. In the field of particle characterization, Fraunhofer ISC provides a comprehensive range of highly specialized methods, processes and devices such as:
Transmission electron microscopy (TEM) as a direct imaging method providing reliable data on particle morphology and particle size
Dynamic light scattering (DLS) for the determination of the hydrodynamic radius of particle size distribution
Nitrogen sorption (BET) measurements for the determination of porosity and surface area
Chemical analysis in combination with spectroscopic, gravimetric and photometric analysis methods for the determination of composition of particle systems
UV-VIS and fluorescence spectroscopy and microscopy for the characterization of optical properties of luminescent particle systems